We produce our own range of infused liquors, bitters, liqueurs, syrups, shrubs and tinctures. These are all made from natural ingredients, in small batches at our space in Phnom Penh. We don't use any artificial colors, flavors or preservatives – only real fruits, spices, nuts and flowers.
Available via Nham24, Grocerdel, or via us directly – just drop us a message first. 
 For wholesale rates email orders@tomokacocktails.com, call 098 813 018 or contact through Facebook.
To sample any of our products, drop by our space on Street 75 – we are open from 4pm-10pm, Tuesday to Sunday.
Bitters & Tinctures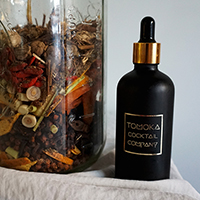 Essential cocktail ingredient inspired by Mekong flavors
$8.50 for 100ml
Syrups, Shrubs, & Mixers
Perfect for no-hassle brunches
$5 (500ml)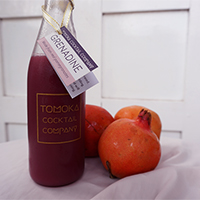 A naturally sweet pomegranate syrup
$10 (500ml)
Fresh and floral with balanced acidity
$6 (500ml)
A natural almond syrup
$8 (500ml)
A tropical syrup for cocktails or breakfast
$6 (500ml)
With organic palm sugar and local spice
$5.5 (500ml)
Fragrant, fresh, and bittersweet
$7 (500ml)
Liqueurs
Mellow with warm spice
$11.50 (500ml)
A Caribbean liqueur with allspice, cloves, ginger and star anise
$16 (500ml)
Fresh and naturally sweet
$11.50 (500ml)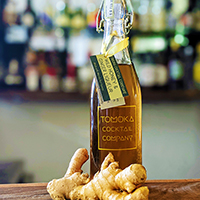 Rounded sweetness and warm spice
$11.50 (500ml)
Infusions
Infused with bird-eye chilies
$12.50 (500ml)
Infused with Ecuadorian cocoa beans
$23 (500ml)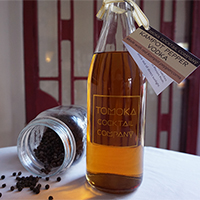 Infused with Cambodia's favorite spice
$13 (500ml)
Infused with coconuts, lavender, and orchids
$18 (500ml)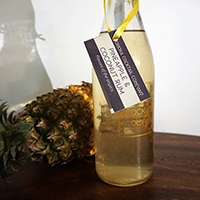 Bright tropical flavors with a smooth finish
$18 (500ml)
Cold-washed with Italian white truffle oil
$25 (500ml)