Tomoka Grenadine
Made from real pomegranates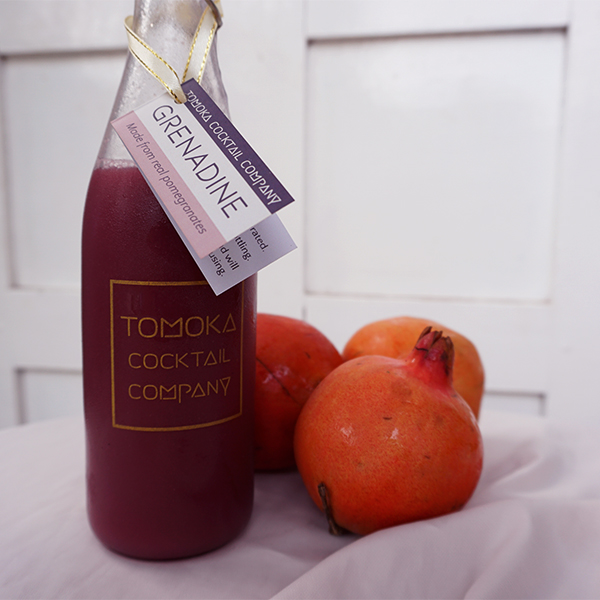 Tomoka Grenadine is what grenadine is supposed to taste like, transforming the taste of cocktails like Tequila Sunrises and Singapore Slings. Made from fresh pomegranates, with a touch of rosewater and hibiscus, this Grenadine gets its vivid pink color and intense flavor completely naturally. As well as cocktails, grenadine can be used in non-alcoholic drinks, or in Middle Eastern cooking as a substitute for pomegranate syrup.
$7.5 for 500ml (price varies seasonally)
1% ABV
Ingredients: Pomegranates, Sugar, Hibiscus, Rose Water, Cinnamon, <10ml Vodka
Email us at orders@tomokacocktails.com, and we will either arrange a suitable time to deliver to you, or for you to pick up your order from our space. Alternatively, contact us via phone, SMS, WhatsApp at 098 813 018, or Facebook message during our normal operating hours (Tuesday-Saturday, 5pm-midnight; Sunday 11am-8pm) and we will deliver as soon as we can. Delivery is free with a minimum spend of $20.