Tomoka Grenadine
Made from real pomegranates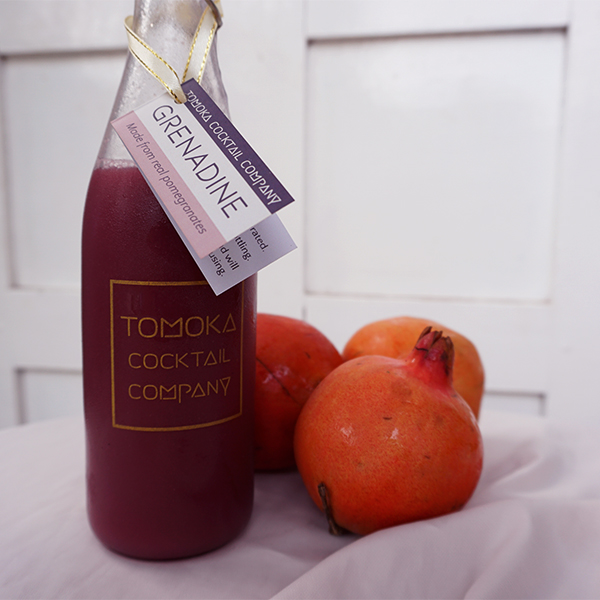 Tomoka Grenadine is what grenadine is supposed to taste like, transforming the taste of cocktails like Tequila Sunrises and Singapore Slings. Made from fresh pomegranates, with a touch of rosewater and hibiscus, this Grenadine gets its vivid pink color and intense flavor completely naturally. As well as cocktails, grenadine can be used in non-alcoholic drinks, or in Middle Eastern cooking as a substitute for pomegranate syrup.
$10 for 500ml (price varies – $7.5 during pomegranate season)
1% ABV
Ingredients: Pomegranates, Sugar, Hibiscus, Rose Water, Cinnamon, <10ml Vodka
Our space on St 75 is open most Tuesdays-Saturdays 1pm-9pm, and Sundays 11am-8pm – but sometimes we're out at events or running errands, so please drop us a Facebook message or call 098 813 018 to check we are in! Products can also be picked up in Toul Tom Poung by prior arrangement.