Tomoka Aromatic Bitters
A tincture of spices, barks, fruits and herbs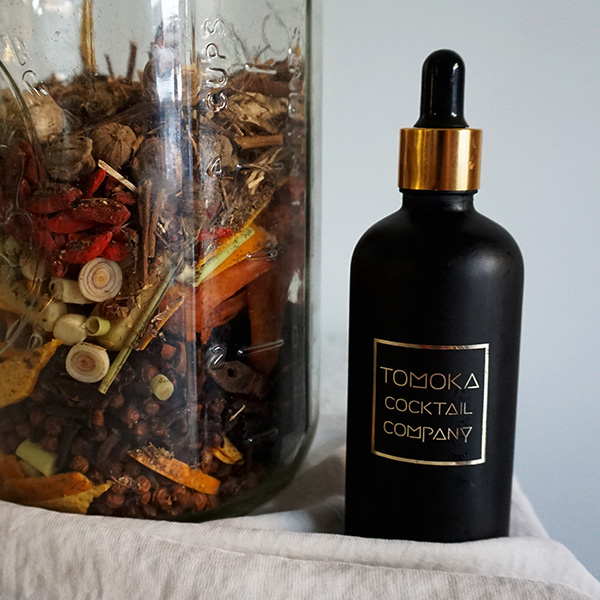 Tomoka Aromatic Bitters are a classic cocktail bitter inspired by flavors of the Mekong region. They have cinnamon and star anise on the nose and warmth from Kampot pepper, lightened slightly by lemongrass and other regional herbs and fruit, and anchored with classic bitter flavors of wormwood and gentian root. Like all our products, we make our Aromatic Bitters in small batches in Phnom Penh with carefully selected ingredients.
$8.50 for 100ml
27% ABV
Ingredients: Alcohol, Barks, Spices, Fruit, Roots, Herbs
Email us at orders@tomokacocktails.com, and we will either arrange a suitable time to deliver to you, or for you to pick up your order from our space. Alternatively, contact us via phone, SMS, WhatsApp at 098 813 018, or Facebook message during our normal operating hours (Tuesday-Saturday, 5pm-midnight; Sunday 11am-8pm) and we will deliver as soon as we can. Delivery is free with a minimum spend of $20.