Signature Drinks
Tomoka White Truffle Tequila, Cherry Liqueur, Tomoka Passionfruit Syrup, Lime, Pomelo
$21 for 6 drinks
$3.50 per drink
Classic Cocktails
Campari, Sweet Vermouth, Soda
$18 for 6 drinks
$3 per drink
Tomoka Cocoa Tequila, Grand Marnier, Lime
$23 for 6 drinks
$3.83 per drink
Absolut Vodka, Tomoka Bloody Mary Mix
$10.50 for 3 drinks
$3.50 per drink
Lunazul Tequila, Blue Curaçao, Lime
$18.50 for 6 drinks
$3.08 per drink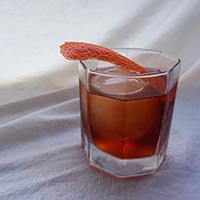 Jim Beam Bourbon, Campari, Sweet Vermouth
$18 for 6 drinks
$3 per drink
Lunazul Tequila, Cointreau, Lime
$20 for 6 drinks
$3.33 per drink
Absolut Vodka, Cointreau, Cranberry, Lime
$15 for 6 drinks
$2.50 per drink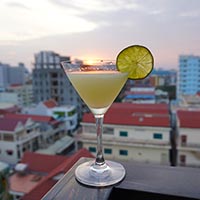 Diplomático Planas White Rum, Lime, Cane Syrup
$18 for 6 drinks
$3 per drink
Absolut Vodka / Bombay Sapphire Gin, Dry Vermouth, Olive Brine
$18 for 6 drinks
$3 per drink
Absolut Vodka, Kahlua Coffee Liqueur, Espresso
$15 for 6 drinks
$2.50 per drink
Diplomático Planas White Rum, Lime, Tomoka Ginger & Lemongrass Syrup
$18 for 6 drinks
$3 per drink
Diplomático Planas White Rum, Luxardo Maraschino Liqueur, Pomelo, Lime
$25.50 for 6 drinks
$4.25 per drink
Diplomático Planas White Rum, Diplomático Mantuano Dark Rum, Lime, Orange, Tomoka Passionfruit Syrup, Tomoka Grenadine
$17 for 4 drinks
$4.25 per drink
Tomoka Kampot Pepper Vodka / Saffron Gin / Chilli Vodka, Tomoka Bloody Mary Mix
$12 for 3 drinks
$4 per drink
Diplomático Planas White Rum, Diplomático Mantuano Dark Rum, Grand Marnier, Lime, Tomoka Orgeat
$29.50 for 6 drinks
$4.92 per drink
Jim Beam Bourbon, Sweet Vermouth, Angostura Bitters
$16 for 6 drinks
$2.67 per drink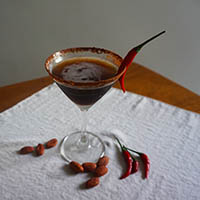 Tomoka Chili Vodka, Patron XO Cafe Dark, Cane Syrup
$24 for 6 drinks
$4 per drink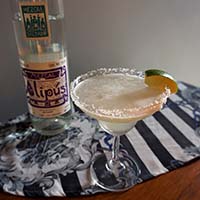 Alipus Mezcal, Cointreau, Lime
$40 for 6 drinks
$6.67 per drink
Alipus Mezcal, Orange, Tomoka Grenadine
$25.50 for 4 drinks
$6.38 per drink
Bombay Sapphire Gin, Campari, Sweet Vermouth
$17 for 6 drinks
$2.83 per drink
Diplomático Mantuano Dark Rum, Lime, Tomoka Grenadine, Pineapple, Orange, Tomoka Aromatic Bitters
$11.50 for 4 drinks
$2.87 per drink
Diplomático Planas White Rum, Lime, Tomoka Grenadine
$18.5 for 6 drinks
$3.08 per drink
Lunazul Tequila, Tomoka Grenadine, Lime
$17 for 6 drinks
$2.83 per drink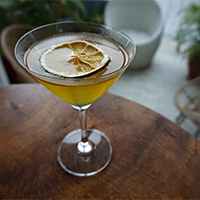 Tomoka Saffron Gin, Grand Marnier, Dry Vermouth, Tomoka Aromatic Bitters, Tomoka Orange Bitters
$24 for 6 drinks
$4 per drink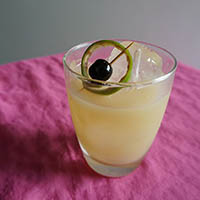 Bombay Sapphire Gin, Tomoka Falernum, Tomoka Orgeat, Lime, Tomoka Passionfruit Syrup
$16.50 for 4 drinks
$4.13 per drink
Diplomático Planas White Rum, Remy Martin VSOP, Orange, Lime, Tomoka Orgeat
$19.50 for 3 drinks
$6.50 per drink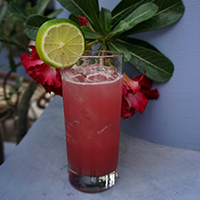 Absolut Vodka, Cranberry, Pomelo
$9 for 3 drinks
$3 per drink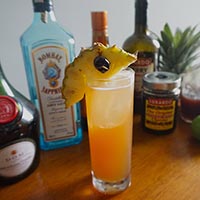 Bombay Sapphire Gin, Cherry Liqueur, Benedictine, Cointreau, Tomoka Grenadine, Lime, Pineapple
$13 for 3 drinks
$4.33 per drink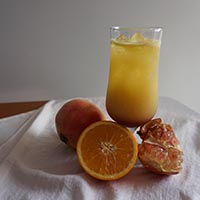 Lunazul Tequila, Orange, Tomoka Grenadine
$13 for 4 drinks
$3.25 per drink
Bombay Sapphire Gin, Absolut Vodka, Lillet Blanc
$19.50 for 6 drinks
$3.25 per drink
Diplomático Mantuano Dark Rum, Diplomático Planas White Rum, Plantation Overproof Rum, Tomoka Cinnamon Tincture, Tomoka Falernum, Tomoka Passionfruit Syrup, Pineapple
$22 for 4 drinks
$5.50 per drink
Have everything you need for a house party, a cocktail soirée, or a lazy afternoon by the pool delivered to your door with no planning or hassle.
We have selections of drinks that suit any occasion. Each set has a mix of different base liquors (vodka, whiskey, gin, rum, tequila etc.) and a variety of flavors – with something for everyone. Bar sets include drinks, all garnishes, and 4 kilos of ice.
We deliver Tuesday to Friday 4pm – 11pm, Saturday 3pm-11pm and Sunday 11am-8pm. Please place your order by 4pm for same-day delivery, or any time the previous day or before. We mix your drink and bottle it just before sending it out. There is no charge for delivery. 
Call, SMS, or WhatsApp 098 813 018, or send us a Facebook message.
Click the photos below to learn more about our range of drinks, or click here to download our menu on one sheet.