Tomoka Orange Bitters
Made with Battambang oranges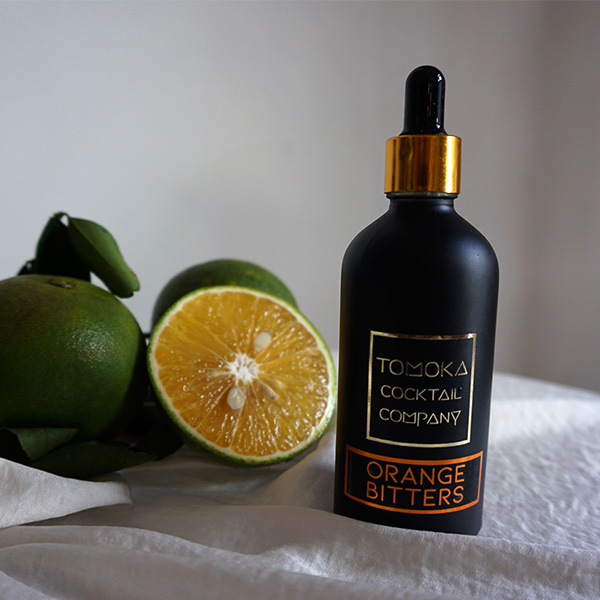 Tomoka Orange Bitters are made from a blend of Battambang oranges and sweet orange peels, steeped with gentian root, cloves and local cardamom. They're useful in a wide range of cocktails – or simply for adding a twist to a gin & tonic or a soda water. The Battambang oranges have an intense bittersweet citrus flavor, with sweet oranges adding freshness and the local spices bringing greater depth. We make these bitters in small batches in Phnom Penh, using selected local produce.
$8.50 for 100ml
42% ABV
Ingredients: Alcohol, Orange Peel, Cardamom, Cloves
Email us at orders@tomokacocktails.com, and we will either arrange a suitable time to deliver to you, or for you to pick up your order from our space. Alternatively, contact us via phone, SMS, WhatsApp at 098 813 018, or Facebook message during our normal operating hours (Tuesday-Saturday, 5pm-midnight; Sunday 11am-8pm) and we will deliver as soon as we can. Delivery is free with a minimum spend of $20.