Tomoka Bloody Mary Mix
Made to a classic American recipe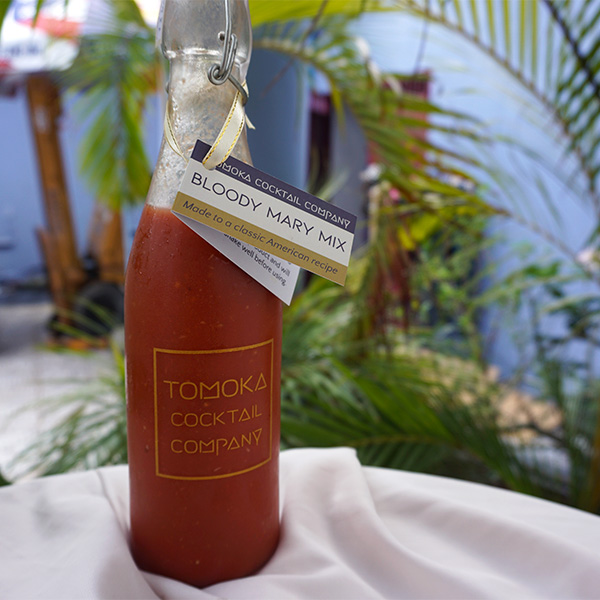 Tomoka Bloody Mary Mix is made to a classic recipe, using all the ingredients necessary to make a proper Bloody Mary, including imported American horseradish. Combine with vodka gin, tequila, or any other liquor, or just enjoy on its own over ice. It tastes especially good with our Saffron Gin, Kampot Pepper Vodka, or Chili Vodka.
$5 for 500ml
Ingredients: Tomato Juice, Lemon Juice, Worcestershire Sauce, Dijon Mustard, Tabasco, Horseradish, Olive Brine, Celer Salt, Sea Salt, Kampot Pepper
Email us at orders@tomokacocktails.com, and we will either arrange a suitable time to deliver to you, or for you to pick up your order from our space. Alternatively, contact us via phone, SMS, WhatsApp at 098 813 018, or Facebook message during our normal operating hours (Tuesday-Saturday, 5pm-midnight; Sunday 11am-8pm) and we will deliver as soon as we can. Delivery is free with a minimum spend of $20.