Tomoka Bloody Mary Mix
Made to a classic American recipe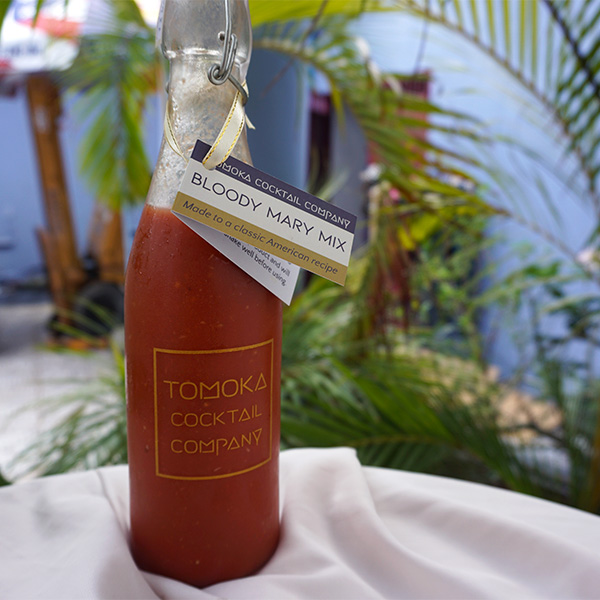 Tomoka Bloody Mary Mix is made to a classic recipe, using all the ingredients necessary to make a proper Bloody Mary, including imported American horseradish. Combine with vodka gin, tequila, or any other liquor, or just enjoy on its own over ice. It tastes especially good with our Saffron Gin, Kampot Pepper Vodka, or Chili Vodka.
$5 for 500ml
Ingredients: Tomato Juice, Lemon Juice, Worcestershire Sauce, Dijon Mustard, Tabasco, Horseradish, Olive Brine, Celer Salt, Sea Salt, Kampot Pepper
Our space on St 75 is open most Tuesdays-Sundays 1pm-9pm – but sometimes we're out at events or running errands, so please drop us a Facebook message or call 098 813 018 to check we are in!