Tomoka Smoked Chili Tincture
Smoke and spice from bird-eye chilis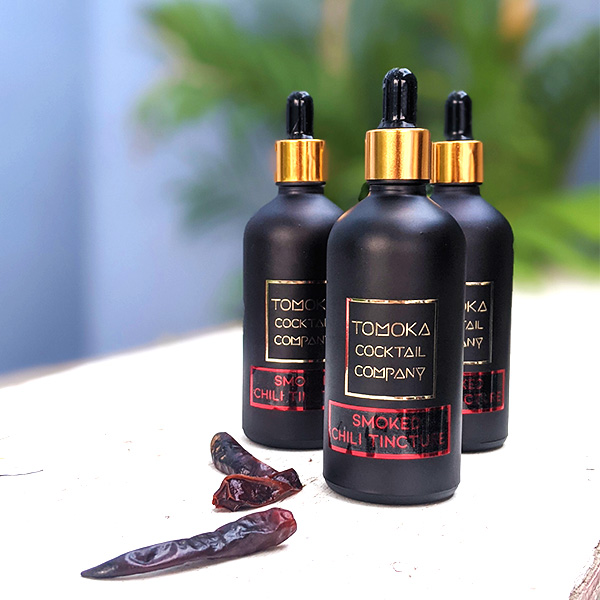 Tomoka Smoked Chili Tincture is made from local bird-eye chilis, smoked over wood chips and then dried, before being infused into high-proof sugarcane spirit. They make a fantastic addition to a Bloody Mary, and for adding both smoke and spice to a wide variety of cocktails, in easy-to-measure quantities.
$8.50 for 100ml
48% ABV
Ingredients: Alcohol, Chili
Our space on St 75 is open most Tuesdays-Sundays 1pm-9pm – but sometimes we're out at events or running errands, so please drop us a Facebook message or call 098 813 018 to check we are in!