Zombie
Diplomático Mantuano Dark Rum, Diplomático Planas White Rum, Plantation Overproof Rum, Tomoka Cinnamon Tincture, Tomoka Falernum, Tomoka Passionfruit Syrup, Pineapple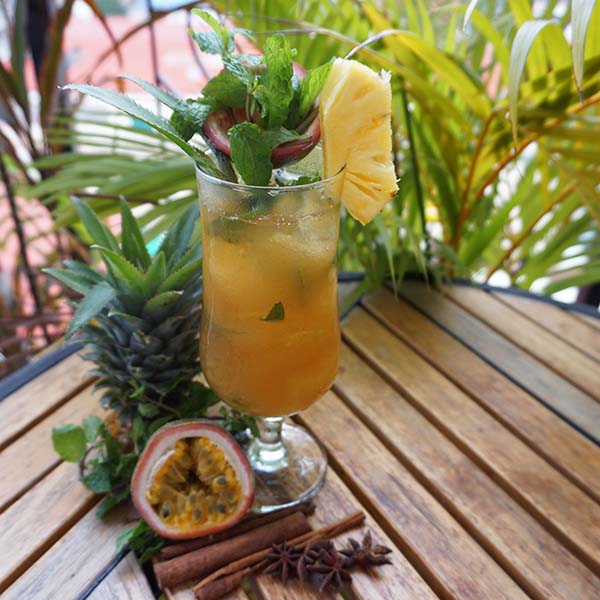 Diplomático Mantuano Dark Rum, Diplomático Planas White Rum, Plantation Overproof Rum, Tomoka Cinnamon Tincture, Tomoka Falernum, Tomoka Passionfruit Syrup, Pineapple
Invented by the founding father of tiki cocktails Don the Beachcomber, and with original recipe a closely-guarded secret, the Zombie is a something of a legendary drink. Our version blends light, dark, and overproof rums, Tomoka Cinnamon Tincture, Falernum, and Passionfruit Syrup, and freshly-squeezed pineapple creating a strong and deceptively smooth cocktail. We advise keeping to Don's limit of two per person!
Delivery includes:
540ml of Tomoka Zombie (makes 4 drinks)
4 Bunches of Mint
20 Mint Leaves
4 Pineapple Wedges
4 Passionfruit Husks
12 Pineapple Leaves
We deliver Tuesday to Friday 4pm – 11pm, Saturday 3pm-11pm and Sunday 11am-8pm. Please place your order by 4pm for same-day delivery, or any time the previous day or before. We mix your drink and bottle it just before sending it out. There is no charge for delivery. 
Call, SMS, or WhatsApp 098 813 018, or send us a Facebook message.