The Infamous Aloha Monkey
Sailor Jerry Rum, Plantation Overproof Rum, Tomoka Aromatic Bitters, Tomoka Orgeat, Grand Marnier, Tomoka Falernum, Lime, Maraschino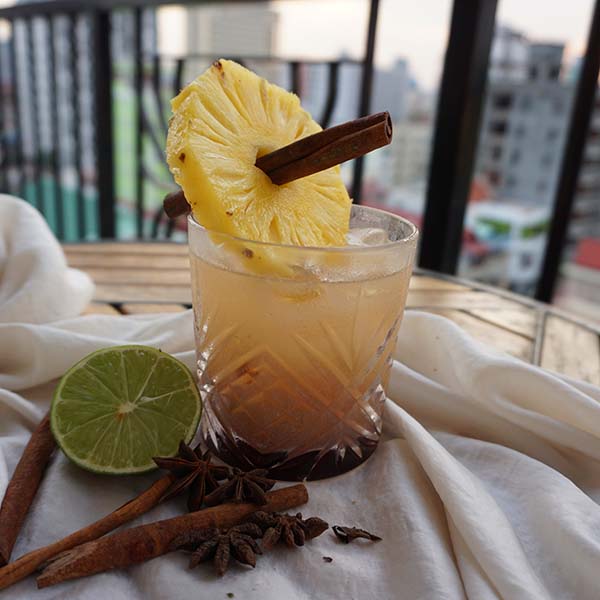 Sailor Jerry Rum, Plantation Overproof Rum, Tomoka Aromatic Bitters, Tomoka Orgeat, Grand Marnier, Tomoka Falernum, Lime, Maraschino
A complex tiki drink, with layers of tropical flavors and a touch of spice. Made using our house small-batch Falernum, Orgeat, and Aromatic Bitters, as well as freshly squeezed lime and spiced and overproof rum, this drink goes down very easily – but treat with caution, as it's definitely stronger than it tastes. Very simple to make – just pour over ice and serve.
Delivery includes:
540ml of Tomoka Infamous Aloha Monkey (makes 6 drinks)
6 Cinnamon Sticks
6 Pineapple Wheels
Instruction sheet
We deliver Tuesday to Friday 4pm – 11pm, Saturday 3pm-11pm and Sunday 11am-8pm. Please place your order by 4pm for same-day delivery, or any time the previous day or before. We mix your drink and bottle it just before sending it out. There is no charge for delivery. 
Call, SMS, or WhatsApp 098 813 018, or send us a Facebook message.