Seekers Mekong Dry Gin & Tonics
A unique premium gin - the first produced in Cambodia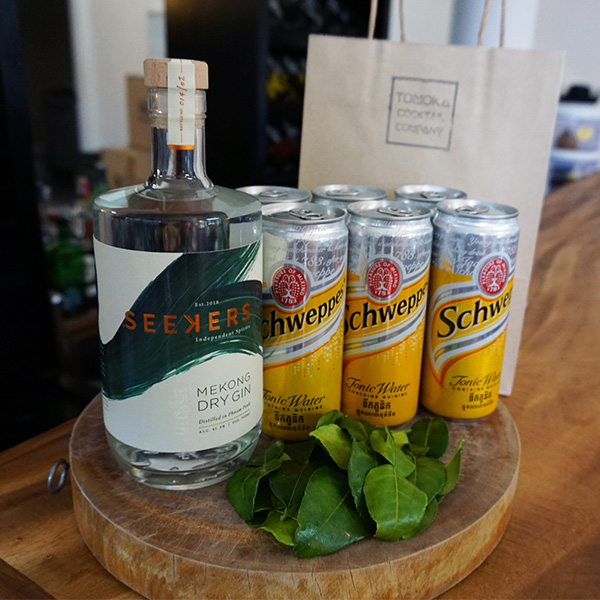 Seekers Mekong Dry Gin is a bold, aromatic gin, with local flavors of pandan, kaffir lime, Khmer basil and Battambang green oranges. The first gin ever produced in Cambodia.
Delivery includes:
700ml bottle of Seekers Mekong Dry Gin
6 cans Schweppes Tonic
14 kaffir lime leaves
2kg ice
$40 for the set (14 drinks)
Cost per drink $2.86
We deliver Tuesday to Friday 4pm – 11pm, Saturday 3pm-11pm and Sunday 11am-8pm. Please place your order by 4pm for same-day delivery, or any time the previous day or before. We mix your drink and bottle it just before sending it out. There is no charge for delivery. 
Call, SMS, or WhatsApp 098 813 018, or send us a Facebook message.